Waaaah I received a package from Israel today 8D This because I joined "Stuff my handbag" swap last month!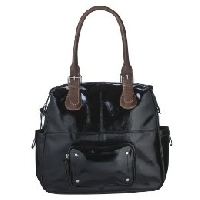 I swap with Swap-bot!


"Take a handbag/purse ... and stuff it with almost everything you can think of that you would find in your own purse. "
The box I got this morning
Inside I found:

A shoulder bag & A pair of sock
Ereasers & A charm

Plush charms

This is the package I sent to my partner in the USA instead:
And the things I put inside! (
keychain
,
envelopes
and
makeup case
are handmade :D )
I was all excited while opening the box :D Aaaand I also received my first b.day present yesterday: a Yukio Mishima's novel (it seems veeery interesting >:D ) from my dearest friend! Luv her and I'm sure I'll have fun reading the book!
Thank you!