Yay
!
First
time sewing a zippered pouch! It's cute though :D
If you take a look at my CO+K entry you'll find the

tutorial

to make one. Not cloud shaped, but oh well, it's rather simple to draw a cloud out of an half circle

XD
I made this little pouch for a swap:
January 2011 Profile Surprise Swap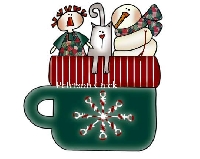 I swap with Swap-bot!
"This is a simple swap. Send your partner 5 profile based items"
Sent with these other things: