A.k.a. Salame di cioccolato. This is the quick and (super) yummy treat I made Friday night (2a.m. more or lesszzzzz).
I used
this recipe
, from
Giallo Zafferano
. It's very simple so I made a quick translation:
Ingredients (for 8 people):
300gr. cookies
150gr. butter (softened)
200gr. dark chocolate
2 eggs
100gr. sugar
2 spoons of rum (or rum aroma)
1/2 mug of almonds (this recipe didn't require them but almonds are good!)
1. Crumble the cookies up in a large bowl, melt the dark chocolate and chop the almonds.
2. Work the butter with a spatula so it becomes a cream, add sugar bit by bit as you mix and add the 2 eggs. Keep mixing.
3. Add the melted chocolate to the butter-cream, mix well and add the rum aroma.
Now snatch a piece of cookie from the bowl and taste your cream :Q
4. Pour the chocolate-butter cream in your bowl full of crumbled cookies, add the chopped almonds and mix well
5. Pour the cookie mixture on a sheet of baking paper, wrapp it in and roll it to give it a cylindrical shape.
You can make a big salami with all the mixture or make smaller ones.
6. Wrap it into tin foil and put it in the fridge. 2-3 hours so it'll harden.
When it's ready pull it out of the fridge and slice it as a salami! ..and enjoy.
*OMNOMNOMNOMNOM*
Oh you may want to know that the cookies get soft after a couple of days, still very good though :)
Linking up @:
+
+

+
+
+
+
+
+
+
+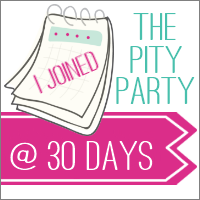 +
+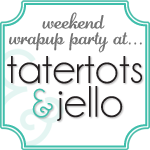 +
+
+
+