Max is leaving for a 2 weeks business transfer to China. He has something like a 18 hours travel, among train, air plane and stopover and I thought to do something for him to make everything a bit less boring. This is how my idea of a travelling kit born :)
So we have a Sudoku book, pencils and rubber, a stress-free ball, a candy box and some packages of rice crackers.
I cut some pages from the Sudoku book and tied them together with some ribbon. Then I fixed the rubber to the ribbon with some tape and added the pencil.
++
++
++

++
++
++
++
++
++
++
++
++
++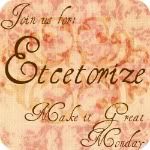 ++