Few weeks ago I joined a swap called "Photo Scavenger Hunt":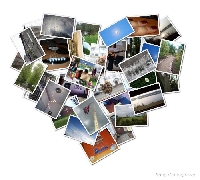 I swap with Swap-bot!
"For This Swap..
You will email a picture of your interpretation of the theme. ...
Find the following:
1. Street Sign
2. Something Green
3. From Above
4. Your "Workspace"
5. Ray of Sunsine
Photographers can interpret the themes......"
This is my Ray of sunshine :D
Current music:
Def Leppard - Rock Of Ages | Powered by Last.fm