Who says swapping is a useless hobby?
I joined a swap called "Not Quite Normal Penpals Returns":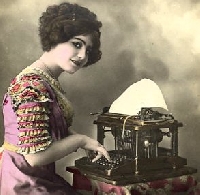 "Ever get a penpal letter and wonder if your pal grew up in a convent? Do the usual, "Hi, my name is Dorothy, I have a cute puppy and live with my dear old granny." letters bore you to death? (Or are you worried you'll scare your buddy away in two letters or less?)
Then this is the penpal swap for you, my creepy little friend.
Basically, you will write to one partner a basic introduction letter with one simple twist- in this letter, you will introduce your "bad" side."
And! This is another nice swap I took part in:
Chinese/Japanese Themed Swap *INTERNATIONAL*
"HI & welcome to my swap! In this swap please send a small package of items to an average monetary value of £4 ($6.6 or 4.6 euros) of Chinese and/or Japanese themed items. Let your imagination run wild and make it nice for your partner."
the box

and its content
Tattoos and a box with a stamp and a tea cup
stickers and a postcard
envelope and err.. a tissue pack? xD
Oh these are the best!! a robot keyring and a pengiun-toothbrush case:
isn't it made of WIN!?!?!?!
This is the package I sent: