I joined few Xmas swap in November so, when I come back home I found a lot of cool packages under my tree :D
CHRISTMAS
SECRET
SANTA
2010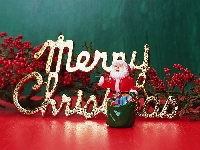 I swap with Swap-bot!
"It is always fun to get a surprise in the mail especially during the holiday seasons. So here is the chance!! What I ask for is to SEND WITH A CARD and only to open it ON CHRISTMAS DAY. "
From UK. Stitch is missing cause
he's on tour
:D
A nice xmas card
Monkey erasers & snowman bookmark
Lipbalms & eraser? dunno what is it yet XD
Aaaand the stuff I sent:
Xmas card
Socks &
handmade bunny needle book
Handmade matrioska bookmark
& oven mitten
Flower shaped candles
And the second:

Happy
Holiday
:)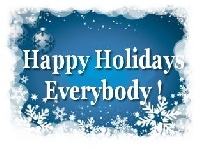 I swap with Swap-bot!
"For this swap:
* You will have 1 partner
* You may list 3 items below that you would like to receive, but keep in mind, you may not receive those items!
* You will send your partner 5 items
* You will wrap up each item in pretty wrapping paper, fabric, etc.
* There is a maximum of $15 to spend
Please feel free to make any of the items you chose.
The swap does not have a theme.....just make sure the items are wrapped!
* You can make a small list of 3 items below that you wish for, and your partner may grant one of those wishes or all of those wishes."
The box

Xmas card & postcard
Stamp
Craft items
Brooch & sticky notes pack
Pad & awesome cards pack
My partner's wishlist:
"3 things i wouldn't mind (or suggestions) 1. lip gloss never goes astray 2. fabric or buttons or ribbons or sewing kind of stuff - yummy colors! 3. something for my little man who will be 4 shortly :)"
This is the package:
Handmade space rocket plush
Hairclips & lip gloss +
handmade monkey needle book
Glowing stars & butterflies ornaments
Part 2 is coming soon :D