So! Cooking challenge today, for a swap: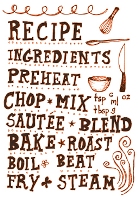 ".. Once partners are assigned
find your partners' comments and pick at least 1 recipe they suggested, try it out and blog about it. "
A swap idea I came up to with the purpose of forcing me to try new recipe.. and it quite worked! Look, teriyaki chicken.
Ingredients:
2 lbs boneless, skinless chicken breasts
2 cloves garlic, minced
1/2 cup chopped white onion
1/2 cup honey
1/2 cup soy sauce (use low-sodium if desired)
1/4 cup rice wine vinegar
1 Tbsp. chopped fresh ginger
1/8 tsp. freshly ground black pepper
1/4 cup cold water
3 Tbsp. cornstarch
(optional toppings: sliced scallions and toasted sesame seeds)
You can find the original recipe
here
, on
Gimme some oven
. Spoiler: you'll have to cook the chicken in a honey-soy sauce mixture.
Honestly I was pretty nervous about the idea of mixing honey with savoury ingredients.
I'm not a big fan of honey (not even in the tea), so you can imagine, BUT! I must say I liked the sauce very much.
I actually changed the proportion a bit, using less honey than it was required but you'd still taste it and the final product was great, it gives a really special aroma.
One thing: go easy with the sauce because it's very salty! As the recipe suggest, white rice is great bacause it belances the saltiness better.
So, pretty simple, especially if you skip over the "slow cooker" part (a regular pot + lid work just fine). I'll surely make it again, probably working on the recipe a bit, to adjust it to my taste..
Highly recommended!